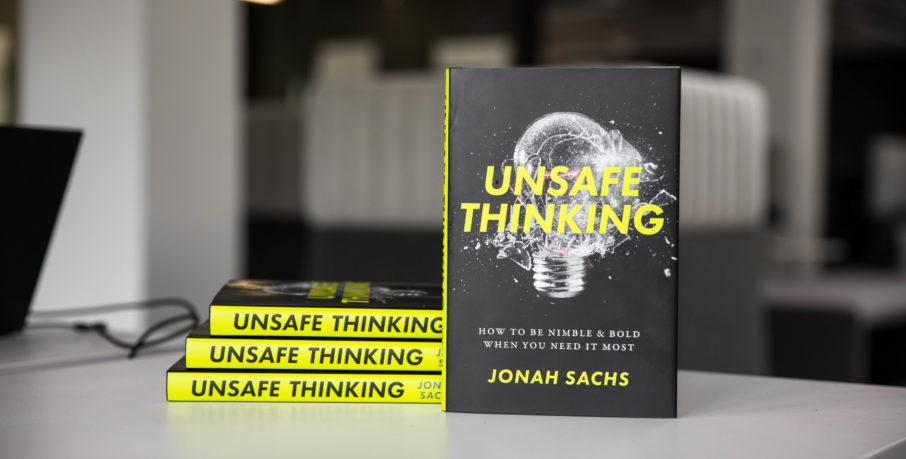 We're excited to announce that Free Range cofounder Jonah Sachs has come out with a new book: Unsafe Thinking: How to Be Nimble and Bold When You Need it Most.
Unsafe thinking is the ability to meet challenges with a willingness to depart from standard operating procedures: to confront anxiety, tolerate criticism, take intelligent risks, and refute conventional wisdom—especially one's own views—in order to achieve breakthroughs. In today's business environment, unsafe thinking is indispensable, but it is a poorly understood and under-utilized skill.
To stay in sync with the rapidly evolving habits, values, and desires of customers, every company and organization is challenged to be nimble, experimental, and bold. Established patterns, industry-specific expertise, and trade secrets—the competitive advantages of the past—are quickly becoming burdens that lock enterprises into behaviors that worked yesterday but are now destined to lead to failure.
Unsafe Thinking looks at the latest scientific research and case studies to share how individuals and teams can break the patterns of the past, and become far more creative and responsive to a rapidly changing world to ensure renewed success.