Overview
Stanford's Solutions Science Lab has seen great success with the Stanford Pediatric Weight Control Program (SPWCP)—a long-running, highly effective behavioral treatment plan for children with obesity and their families.
After decades of operating the program through in-person coaching and education sessions, Stanford is ready to scale the SPWCP by making it available online to coaches, administrators, family members, and children throughout the U.S.

Stanford reached out to Free Range for help in building a modern, intuitive website and platform for the SPWCP. Eager to support the university in its mission to help kids and their families build healthy lifestyles, we got to work.
Through early discovery interviews with project leader Dr. Tom Robinson and other key stakeholders, we determined a number of core needs for the SPWCP project.
The platform would have to be HIPAA compliant and meet Stanford security requirements. It would also have to be intuitive for coaches, administrators, family members, and children. Program participants would need easy access to training materials, just-in-time information, data entry and feedback, and parent and child participant resources. Meanwhile, researchers, coaches, and administrators would need access to all of these features, plus tools for family recruitment, group management, and partner engagement.
Working closely with Dr. Robinson's team and Stanford's Technology and Digital Solutions office (TDS), we began the process of translating the offline coaching program into a seamless platform interface.
The Stanford team needed a unique information architecture to serve the needs of its various users.

The platform would have to accommodate four ranked user roles—Stanford Admin, Clinic Admin, Coach, and Participant/Parent—with each role encompassing the admin privileges of the roles below it. This "nested" approach made the navigation experience quite complex.
By breaking navigation down using a "breadcrumb" structure, we were able to smooth out the experience, and give viewers the ability to jump quickly from one section of the platform to another.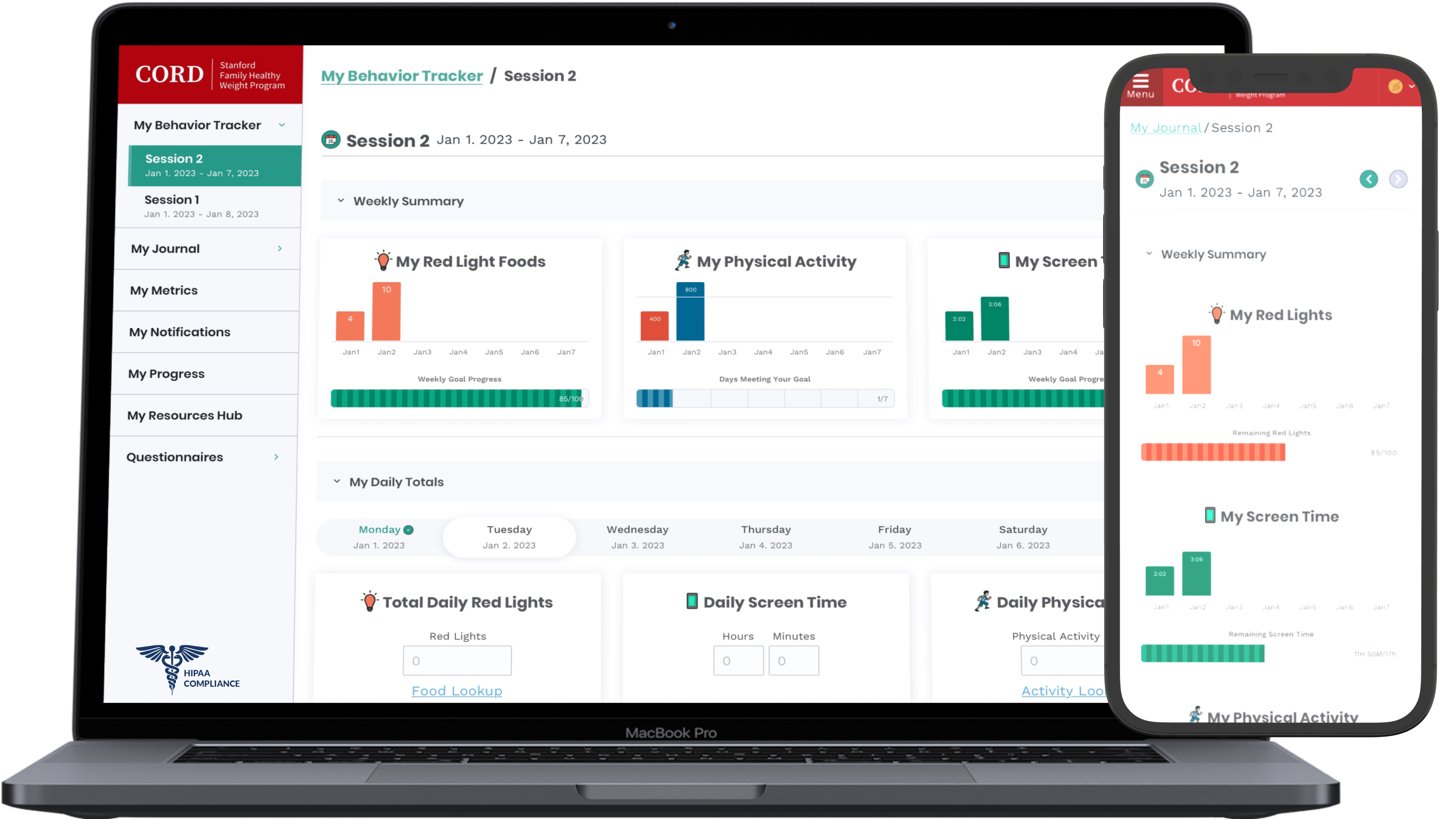 With the Explore phase nearly complete, we will soon begin development on the SPWCP platform. Working in tandem with the Stanford team, we have identified and scheduled our first rounds of sprints for midway through Q2. The finished platform will contain a number of in-house Free Range products, including a dedicated page builder for coaches' curriculum content and a survey builder for participant feedback.
To ensure HIPAA compliance from day one, we are working with tools like VANTA to prepare for a smooth audit. As we get ready for launch, we are collecting vital proofs and creating the necessary documentation required for HIPAA certification.
We are excited to continue our work on this project, and assist Stanford in its work to help children stay fit and lead a healthy lifestyle.